Thursday December 7, 2023
Finances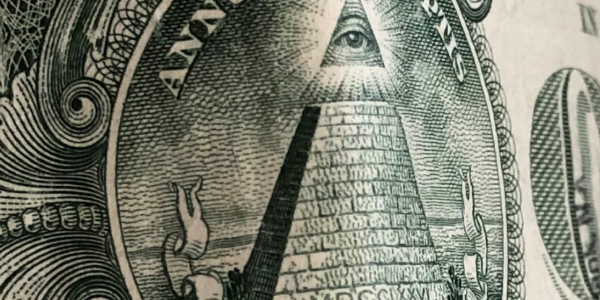 Rivian Announces Second Quarter Earnings
Rivian Automotive Inc. (RIVN) posted its second quarter earnings report on Thursday, August 11. The electric automotive company reported better-than-expected revenue as demand for electric vehicles remains strong.

The company reported revenue of $364 million for the second quarter and exceeded market estimates of $336 million. Rivian began production of customer vehicles in late 2021 and reported no revenue for the second quarter of fiscal 2021.

"The second quarter of 2022 represented important progress as we delivered against key operational and commercial milestones," said Rivian in its letter to shareholders. "We continued to ramp production on our R1 and RCV platform lines, producing 4,401 total vehicles during the quarter compared to 2,553 in the first quarter of 2022."

The company posted net losses of $1.71 billion for the quarter, compared to $580 million during the same quarter last year. The adjusted loss per share was $1.62, slightly better than Wall Street's estimates of $1.63 per share.

Rivian announced that its preorder backlog reached 98,000 during the second quarter, an 8,000 increase from the prior quarter. Additionally, Rivian currently has an initial order of 100,000 vehicles from Amazon. Due to supply chain disruptions, inflationary pressures and operating expenses, the company reported that it is maintaining its guidance of producing 25,000 vehicles for the year and anticipates operating losses to reach $5.45 billion for fiscal 2022.

Rivian Automotive Inc. (RIVN) shares ended on 8/19 at $34.45, down 7.6% for the week.


Jack in the Box Provides Quarterly Earnings

Jack in the Box Inc. (JACK) reported its third quarter earnings on Wednesday, August 10. The fast-food company's shares rose 7.4% following the release of the report.

The company reported revenue of $398.3 million for the quarter, beating analysts' expected revenue of $394 million. This was up from $269.5 million in revenue reported at the same time last year.

"I am very encouraged by the commitment shown by our franchisees, operators and corporate team members as we navigate this challenging and complex operating environment," said Jack in the Box CEO, Darin Harris. "We have remained steadfast in executing our four strategic pillars by focusing on what we can control. Both Jack and Del Taco demonstrated top-line strength, delivering excellent same-store sales performances on a two-year basis, and sequentially higher sales on a three-year basis."

The company reported net earnings of $22.9 million for the quarter or $1.08 adjusted earnings per share. This is down from $40.0 million or $1.79 adjusted earnings per share during the same quarter last year.

Jack in the Box reported systemwide same-store sales fell 1.4% during the quarter, while Del Taco systemwide sales grew 3.3%. Company owned same-store sales saw a decrease of 0.6%, while Del Taco same-store sales increased 3.5%. The company reported that the decline in restaurant traffic at Jack in the Box stores was offset by increases in average check amounts. The fast-food chain reported 62 development agreements signed resulting in 13 new restaurants opened and 220 set to open in the future.

Jack in the Box Inc. (JACK) shares ended the week at $91.38, up 4.7% for the week.


Disney Releases Earnings Report

The Walt Disney Company (DIS) reported its quarterly earnings on Wednesday, August 10. The company's stock rose 6% following the release of the report.

Revenue for the quarter was $21.5 billion. This was up 26% from $17.0 billion in revenue last year at this time. This exceeded analysts' expectations of $21 billion.

"We had an excellent quarter, with our world-class creative and business teams powering outstanding performance at our domestic theme parks, big increases in live-sports viewership, and significant subscriber growth at our streaming services," said Disney CEO, Bob Chapek. "With 14.4 million Disney+ subscribers added in the fiscal third quarter, we now have 221 million total subscriptions across our streaming offerings."

Disney posted net income of $1.41 billion for the quarter or $0.77 per adjusted share. Last year at this time, the company reported a net income of $923 million or $0.50 per adjusted share.

The company's parks, experiences and products segment posted a jump in revenue because its theme parks around the world have reopened with minimal COVID-19 restrictions. Disney's parks, experience and consumer products segment reached revenue of $7.39 billion, an increase of 70% from $4.3 billion one year ago. Operating income for Disney parks increased to $2.19 billion, marking an over 100% increase from $356 million one year ago. Disney added 14.4 million subscribers in its Disney+ streaming offering, giving the company a total of 221 million subscribers.

The Walt Disney Company (DIS) shares ended the week at $120.14, relatively unchanged for the week.

The Dow started the week at 33,711 and closed at 33,707 on 8/19. The S&P 500 started the week at 4,269 and closed at 4,228. The NASDAQ started the week at 12,997 and closed at 12,705.

Treasury Yields Vary
U.S. Treasury yields fell early in the week as markets react to the Federal Reserve's July meeting. Yields increased later in the week as unemployment claims return lower than expected.

On Wednesday, the Federal Reserve's July meeting minutes were released and signaled that the Federal Reserve plans to continue to raise interest rates until inflation slows considerably. During the meeting, the central bank also approved a 0.75% rate hike in an attempt to push inflation below the Federal Reserve's goal of 2%.

"With inflation remaining well above the Committee's objective, participants judged that moving to a restrictive stance of policy was required to meet the Committee's legislative mandate to promote maximum employment and price stability," the minutes said.

On Thursday, the U.S. Department of Labor reported that initial claims for unemployment decreased 2,000 to 250,000 for the week ending August 13. This was less than market estimates of 265,000. Ongoing unemployment claims increased 7,000 to 1.44 million.

"Fears of broad-based layoffs have yet to materialize," said U.S. economist at Oxford Economics, Mahir Rasheed. "Still, we doubt claims will accelerate sharply as labor demand remains well ahead of labor supply, while the outlook for the economy remains relatively positive despite elevated uncertainty regarding inflation and growth."

The 10-year Treasury note yield closed at 2.97% on 8/19, while the 30-year Treasury bond yield was 3.21%.

Mortgage Rates Pull Back
Freddie Mac released its latest Primary Mortgage Market Survey on Thursday, August 18. The report showed mortgage rates retreating from the prior week.

The 30-year fixed rate mortgage rate averaged 5.13%, down from 5.22% last week. At this time last year, the 30-year fixed rate mortgage averaged 2.86%.

This week, the 15-year fixed rate mortgage averaged 4.55%, down from 4.59% last week. Last year at this time, the 15-year fixed rate mortgage averaged 2.16%.

"Inflation appears to be beyond its peak, which has stopped the rapid increase in mortgage rates that the housing market was experiencing earlier this year," said Freddie Mac's Chief Economist, Sam Khater. "The market continues to absorb the cumulative impact of the large price and rate increases that led to a plunge in affordability. As a result, over the rest of the year purchase demand likely will continue to drag, supply will modestly increase, and home price growth will decelerate."

Based on published national averages, the savings rate cap was 3.07% as of 8/15. The one-year CD averaged 4.33%.
Published August 19, 2022
Previous Articles
Coca-Cola Earnings and Revenues Rise
Johnson & Johnson Releases Earnings Report