Saturday June 6, 2020
Washington News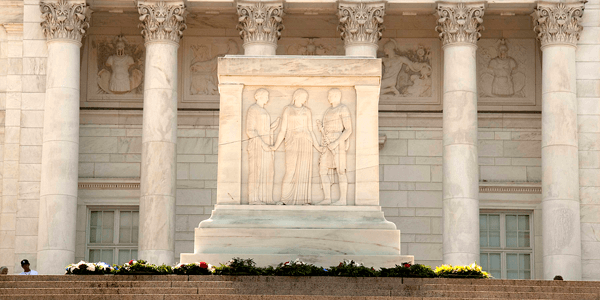 The New 'Taxpayer Friendly' IRS?
On June 13, the Senate passed the Taxpayer First Act (TFA) and sent the bill to the President for his signature. The bill to reform the IRS received praise from leaders of both parties.
Senate Finance Committee Chairman Chuck Grassley (R-IA) supported the bill and noted it is "a big first step toward strengthening taxpayer protections and turning the IRS into the customer service organization it ought to be."
Senate Finance Committee Ranking Member Ron Wyden (D-OR) also spoke favorably about the IRS reform act. He stated, "Our bill includes critical provisions to improve customer service, protect personal data, preserve tax preparation services, and shield low-income taxpayers from abusive private debt collectors."
The Taxpayer First Act includes seven specific areas designed to help taxpayers.
Better Customer Service - The IRS will update and improve training of employees in its call centers. It will use detailed metrics to encourage call center employees to improve levels of customer services.
Reasonable Settlements - Some taxpayers have financial problems and cannot pay their tax bills. In a few cases, the IRS will accept a lower amount for the tax bill under the "Offer in Compromise (OIC)" program. Low-income taxpayers will be able to waive the application fee and still qualify for the OIC program.
Limits on IRS Property Seizures - If you owe tax, in some circumstances the IRS can take your property in order to pay that tax. Generally, TFA sets new limits on the circumstances under which the IRS can seize property.
Protect Innocent Spouses - If one spouse files a tax return and does not pay the tax due, a spouse may not know that the bill was unpaid. In that case, a Tax Court Judge can review the facts and circumstances and excuse the innocent spouse from liability.
Fewer Private Tax Collectors - The IRS currently uses private tax collectors for long-overdue tax bills. These private companies will not be permitted to collect tax from lower-income individuals.
IRS Access to Taxpayer Records - IRS returns and taxpayer records are generally protected from disclosure. However, in some cases the IRS uses outside attorneys for complex cases. If the IRS uses an outside attorney or other contractor, access to a taxpayer's information will be limited to essential items.
Protection from Identity Theft - For several years, the IRS has been attempting to reduce tax fraud and identity theft. TFA requires improved notice procedures for taxpayers if the IRS believes there is an attempted or actual identity theft.
Published June 14, 2019
Previous Articles
IRS Enhances Taxpayer Protections
Health Savings Account Limits Published